Holy Guacamole! Don Jose's Grill Gets Its First Site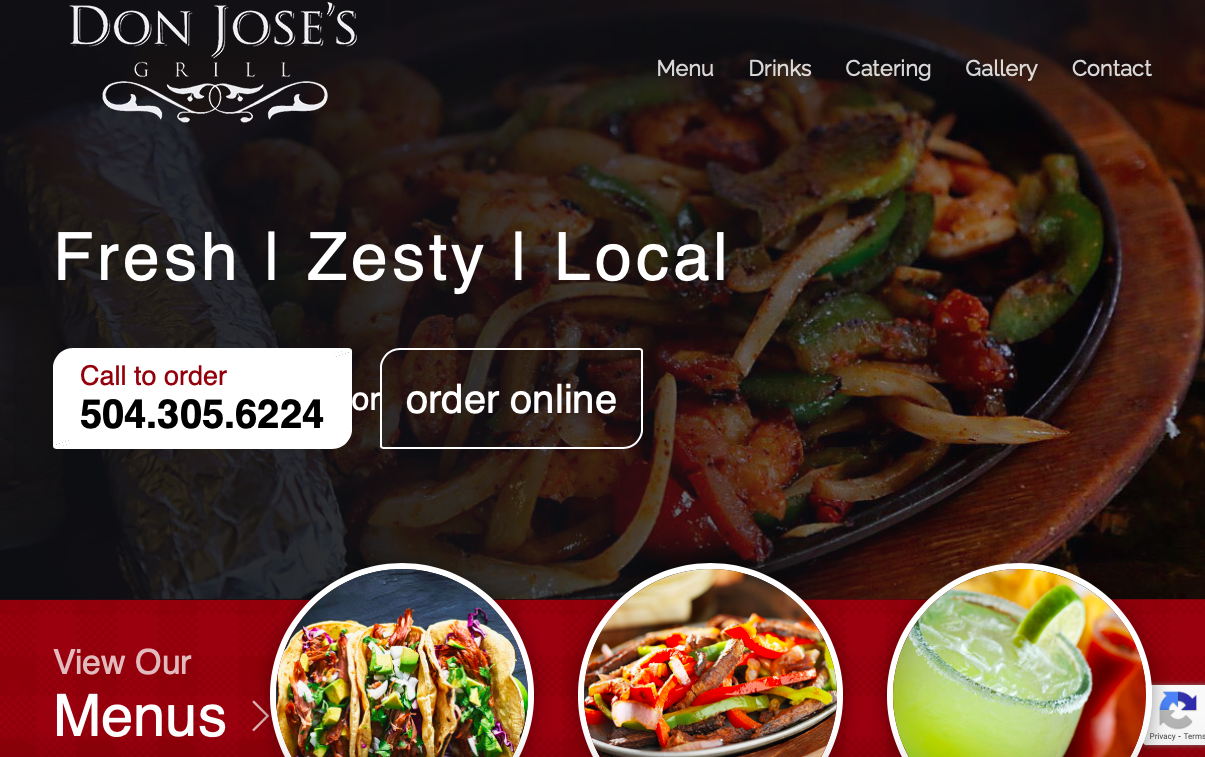 Like many restaurants, Don Jose's Grill, one of the best Mexican eateries in Kenner, never bothered to have their own website. For many years, getting the word out on Facebook was enough. Still, they needed something better to showcase their convenient location, their menu, upcoming specials, and especially their to-go menu which became more important than ever due to the pandemic. When Don Jose's decided to get serious, they called us. As frequent customers at Don Jose's, we were uniquely positioned to tell their story.
To accomplish their goals, Compucast created a responsive, full-screen design which gives them excellent mobile support. We gave the site animated buttons and relevant content to help guide conversions. With Compucast CMS, we made it easy for them to update content on their site themselves. And because who doesn't what to see what you're eating, the site features a scrolling photo gallery that is large and responsive.
We also gave them PageSpeed optimizations to insure great loads times. and Google Recaptcha to fight against spam. What's more, we set up newsletter integration so they can reach out to customers with updates and discounts. Of course, without a website, Don Jose's was having trouble showing up on search. We were able to help them with SEO as well.
Check out the donjosesgrill.com now. We bet it will tempt you enough to head over for a meal.
Back to Blog