Testimonials
Find out what clients are saying about Compucast, Web Inc.
At Compucast, clients come first. We believe in producing the best possible product while delivering top-notch customer service. Don't just take our word for it: we're grateful to have wonderful clients who are willing to share their experiences.
"Compucast has a solution for every issue and keeps us on top of things that we didn't even think about. Best of all, Compucast keeps us at the top of the search engines. The best business decision we made was to work with Compucast!"
- Helena Henderson, New Orleans Bar Association
"We have worked with Compucast for many years ... they are on the cutting edge, always suggesting new ways not only to reach potential customers but to make our customer interaction an efficient, informative and productive experience. As with any company, the people are what make Compucast what it is. They are pleasant to deal with, their response time is excellent and they communicate technical issues in ways that are easy to understand."
- Gregory Hoffman, Gray Line Tours
"Compucast has been an invaluable resource for our company. Their enthusiastic staff has guided and implemented actions on our website, along with developing marketing strategies and overall exposure of our company. It is been such a great resource in the past 12 years that we went from a one-company contract to covering not only the Steamboat NATCHEZ, but also Gray Line New Orleans and Café Beignet."
- Adrienne Thomas, Steamboat NATCHEZ, Gray Line of New Orleans, Café Beignet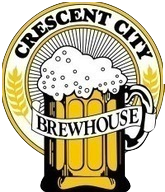 "Compucast has been an invaluable partner with us at Crescent City Brewhouse. We have increased our group business tremendously from the many wonderful leads that we receive from NewOrleansRestaurants.com, NewOrleansParties.com and WeddingsInNewOrleans.com. The staff at Compucast are very helpful and creative and an invaluable asset to our business. Thank you, Compucast!"
- Charles LeBeuf, Crescent City Brewhouse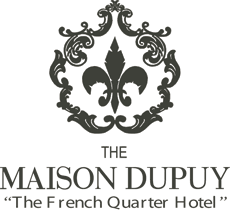 "I have worked with Judy and Compucast for over 15 years. The team at Compucast has a wealth of knowledge and creativity that exceeds expectations. The exposure we receive through all of our websites has been incredible and we constantly receive comments from our guests and clients complimenting the websites. Judy is always involved and she truly cares about her clients and their needs. No need to look any further, Compucast is the best. Thank you for all you do!"
- Dana Crabtree, Maison Dupuy Hotel
"The wealth of experience, incomparable link strategy, great web design and hospitality industry insight are JUST what we at Cajun Encounters and Huck Finn's Café were in search of. If you are looking to revamp your website, or need a well-thought-out web marketing plan, Compucast Web Media is the way to go. Highly recommended."
- Marica Mackenroth, Cajun Encounters and Huck Finn's Café
"The new website looks great!! Please pass along to everyone that we think the work so far has been excellent (exceeding our expectations) and we are really enjoying our partnership together on this project. Thanks again!"
- Rob Olmstead, Atonement Lutheran Church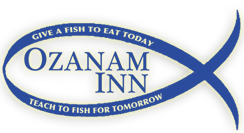 "Thank you ... you have been so kind and have done everything - and more - we've asked. Compucast has been a true blessing to St. Vincent and Ozanam Inn...Thank you for all your support!!"
- Louis Frey, St. Vincent and Ozanam Inn
"I have been working with Compucast longer than any other hotel. For the last 20 years they have made me look good in my career and without question have made my hotels millions more in room revenue than anyone else could have."
- Peter Winters, General Manager (Several Hotels)