If you love New Orleans, you'll love FrenchQuarterHotels.com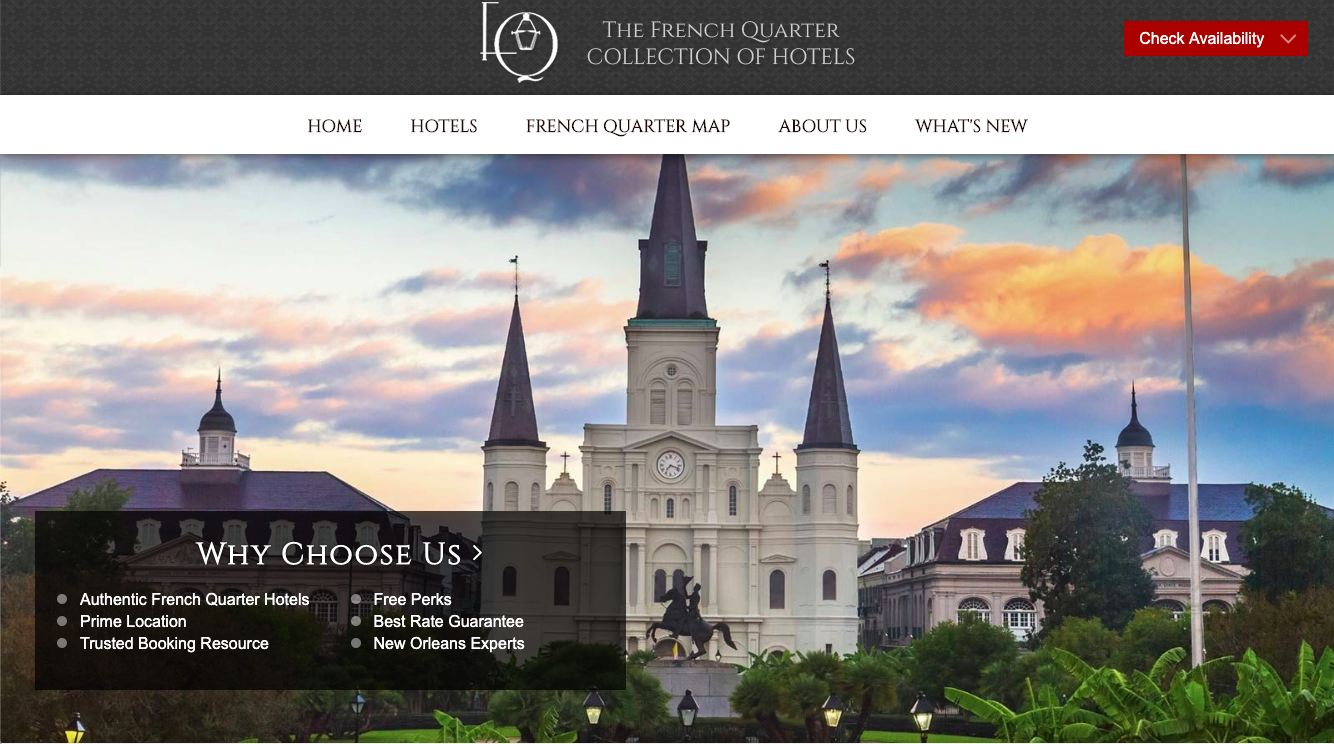 Compucast just launched a new site for our long-time client FrenchQuarterHotels.com with all the streetcar bells and steamboat whistles.
The French Quarter Collection of Hotels includes the family-owned and operated boutique hotels Hotel Provincial, Hotel St. Marie and French Market Inn. Each of these properties is one of a kind and deserves a website that reflects their unique qualities.
According to web designer/developer Dimitri Zervoudis, along with a cleaner, more modern look, the new site features:
A responsive design that works great with any device
Better optimization for faster loading times
A more user-friendly photo gallery for each of the properties
A bigger/better events calendar format
Compucast owner Judy Weitz said, "We added some interactive design elements and restructured the layout with an emphasis on mobile viewing. The focus on UX (user experience) will increase conversions through the site for our client."
The French Quarter Collection of Hotels has been a client of Compucast for approximately 22 years. Along with the website, Compucast handles social media and blogging for the group.
Back to Blog