Judy Weitz Lends Her Expertise As Part of StayLocal's "Office Hours.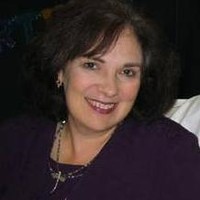 If you're like most of our clients, you're a little overwhelmed by all the changes in online marketing and social media. This week, Compucast CEO Judy Weitz will answer your questions for free as part of the Office Hour program hosted by StayLocal.
Office Hours offers free, 20-minute one-on-one consultations where businesses can receive advice from local experts. The sessions are open to local businesses and non-profits, StayLocal members and non-members alike.
Judy's honors include being selected by the National Women's Business Association as one of the top five women business owners. She was also named one of City Businesses women of the year.
Judy will be on hand to answer your questions on search engine optimization, social media marketing, lead generation, and website creation. Make an appointment to see her between 8:30 and 10:30 a.m. on Thursday, July 26 at the Propeller Incubator at 4035 Washington Avenue. Sign up to meet with Judy.
Back to Blog