Marigny Brasserie Website Refresh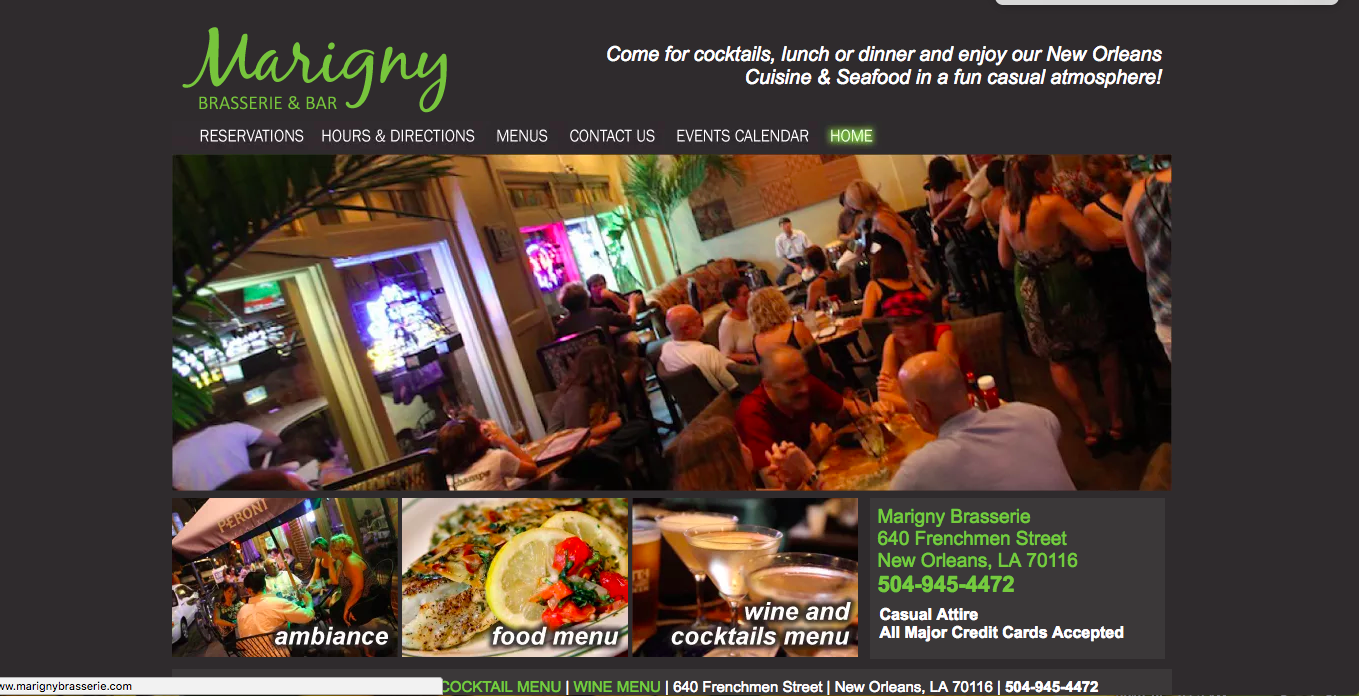 When Marigny Brasserie was looking for company to refresh their website, they turned to Compucast. We've been designing restaurant websites in New Orleans for more than 24 years for everyone from mom and pop establishments to the legends like Antoine's, Galatoire's and Commander's Palace...to name but a few. Plus, as the owner of neworleansrestaurants.com, nobody knows the category, or the market, like Compucast. What's more, we do customized work with custom CMS and programming for all our clients – we don't use templates or plugins.
But Marigny Brasserie wasn't just looking for newer – they were looking for better! The new site is responsive, features larger images, has a menu showcasing images, and has more content. It captures the spirit of one of the trendiest neighborhoods in the city.
Check out the new website, marignybrasserie.com – and the restaurant – and let us know what you think.
Back to Blog